Lostwithiel's quirky one day festival!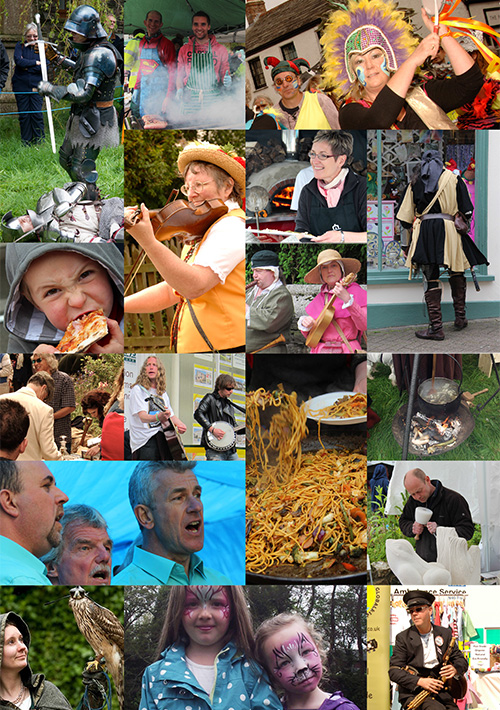 LostFest is over for another year! And what a fantastic day it was - weren't we lucky with the weather?
We'd love to know a bit about YOU, lovely LostFesters - this survey has just 4 teensy questions and won't take a moment to fill out!
A heartfelt thank you to all the visitors, stall holders, musicians, entertainers, caterers, Lostwithiel shopkeepers, local businesses and the huge team of volunteers who made the day so special. We've already had all sorts of wonderful feedback and the word on the street is that LostFest 2014 was the best ever….
Please share your thoughts, photos and videos of LostFest 2014 on our Facebook page.
Please take a bow...
All our PERFORMERS, SUPPORTERS and HELPERS who work together to make this such a popular event, but in particular the members of LOSTWITHIEL ROTARY and FOWEY RIVER LIONS who both provide marshalling and marquees, TREWETHER FARM for the use of park and ride facilities, ROBIN, PHIL and DEREK who drive the buses, and the SMALL ARMY of VOLUNTEERS who work tirelessly behind the scenes to make LostFest such a great day out.
HotchPotch who appeared at LostFest 2014 are crowd funding for their Crooked Thicket project, in the Cambourne/ Pool/ Redruth area: