LostFest is the annual arts, crafts and music festival in Lostwithiel
This year we will be holding a 'mini-LostFest' on Saturday, 18 June.
This is not a LostFest as we know it; there will be no performers in the streets.
There will be a number of stalls providing good food, and a bar. If we get enough volunteers, we hope to have a 'proper' LostFest in 2023. So, please volunteer!!!!!!
Please note; there will be no parking arrangements, so PLEASE DO NOT ARRIVE BY CAR.
From 3.00 to 4.00pm there will be a drumming workshop in the social club - now's the time to have a go!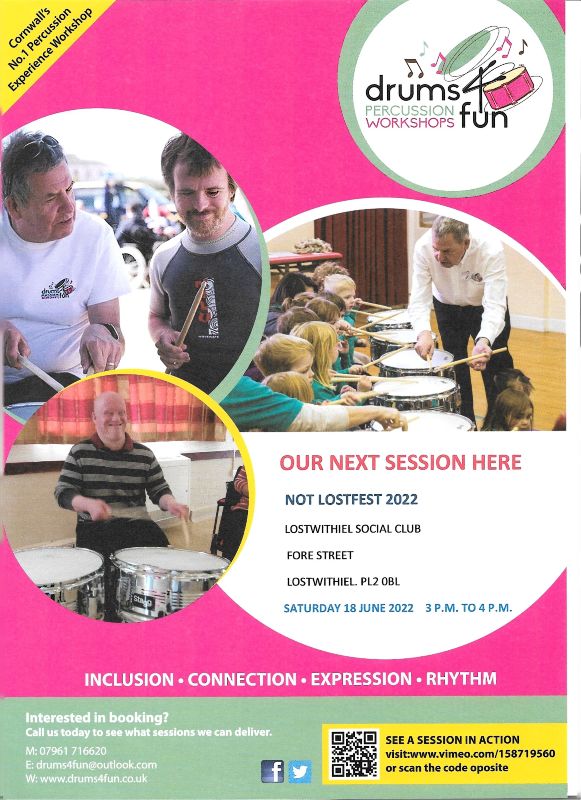 To remind you of the kind of things we normally get up to, have a look at this video ...