Lostwithiel's quirky one day festival!
All over for another year but now it's only a few months away - on 19th May.
Here is the exhibitors' application form to download:
In the meantime, to remind you of the kind of things we get up to, have a look at this video ...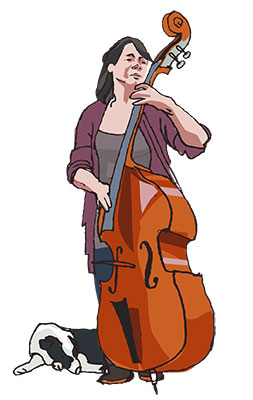 Stalls opened from around 10.00am and music kicked off at 10.30am(ish)
Please follow the Park & Ride or Park & Walk signs to avoid too much congestion in town. Or take the train - there will be several more trains stopping at Lostwithiel, and the station is just a short stroll over the medieval bridge to where all the action takes place!
Just so you know, the people to blame for all this merriment are:
Fee Slade, Coordinator
Simon Pryce, Stalls
David Guiterman, Entertainment
Francis Dufort, Logistics
Dai Sweeney, Donations
Sally Sweeney, Litter management
Tessa Guiterman, Volunteers
Mike Dobbie, PR
Sally Atkins, Social Media
Richard Halliday, Buses and Marshals