We're working hard to bring you LostFest 2021 - the pandemic version! It will be held on Sunday, 13th June, and will be a live stream event from St Bart's Church, Lostwithiel.
The good news is, the Cornwall Community Foundation has generously granted us an award, so watch this space for all the latest.
Now, listen up folks, of course we're all hoping that next year we'll be able to have our usual festival of music, dance and crafts, BUT it won't happen at all unless we can recruit some key people. We need an overall coordinator (someone who's good at organising and can see the big picture as well as the detail) AND we need someone to manage the volunteers. We will also need people to manage the litter-picking and to organise the programme donations. If you, or anyone you know, might like to take on one of these vital roles, please get in touch at
info@lostfest.co.uk
.
To remind you of the kind of things we normally get up to, have a look at this video ...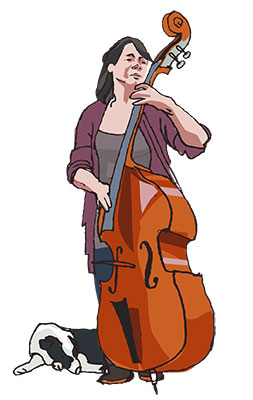 Stalls opened from around 10.00am and music kicked off at 10.30am(ish)
Please follow the Park & Ride or Park & Walk signs to avoid too much congestion in town. Or take the train - there will be several more trains stopping at Lostwithiel, and the station is just a short stroll over the medieval bridge to where all the action takes place!