Sponsors
Main sponsor : Skinners
LostFest is very grateful to our main sponsors, Skinners Brewery, whose generous support is very much appreciated.
You'll find the Skinners beer tent on the Parade all day.
We also hope to be honoured by the presence of Betty Stogs who will wander around the festival distributing programmes and asking for donations to FLEET.
Co-sponsor: Duchy of Cornwall Nursery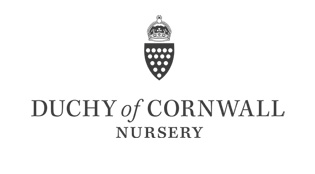 Once again we welcome Duchy of Cornwall Nursery as our sewcond sponsor.
Duchy of Cornwall Nursery is located on Cott Road and can be accessed from the A390.
It has a first-class selection of garden plants plus an award-winning café with stunning views across the Fowey Valley towards Restormel Castle, and a sumptuous shop selling goods and gifts for home and garden.
We are also very grateful to Eventz UK, who provide our stage and sound.
Thanks
Last year, refreshments were generously donated for LostFest performers and volunteers by businesses and groups in Lostwithiel:
The Royal Oak, the Kings Arms, The Globe, Penhaligons Newsagents, Bellamama Deli, Country Flowers, Home Front, White Light Crystals, Tesco, Domino's Pizza, the Co-op, and Liddicoats butchers. Also many thanks to the individuals who have contributed food donations including, but not limited to: Ruth, Celia, Toops, Gill, Chris.
Last but not least LostFest would like to thank everybody who has supported, given their time or facilities to this event. Without your help the event wouldn't be possible.