Music
We love music and dance! From samba to Morris dancing, barbershop quartets to pop, LostFest has something for everyone. There was entertainment in all venues and on every street corner to keep toes tapping.
We had a real mix of old favourites as well as sparkling new talent in what is arguably the most exciting and comprehensive annual busking event in Cornwall.
We are always on the lookout for new talent, so if you would like to be part of LostFest, please let us know.
The entertainment kicked off around 10.30 am and carried on all day until the evening. From 5.30pm our main bands performed on the main stage on the Parade. Check out details of the evening entertainment: Stevie and the Masquerades and Roving Crows
PERFORMERS IN 2019 WERE AS FOLLOWS
Daytime Performers
A Merrie Noyse
3 piece medieval and Tudor music group
Annown
Local Cornish folk duo, Their original songs, cover tales of ambitious bal maidens, duplicitous wreckers, spriggans, giants and brownies, amongst other themes
Bagas Crowd
A lively street string band who play traditional Cornish tunes
The Black Company
'Men-at-arms' clad in plate armour and carrying heavy weapons such as poleaxes, glaives or bardisches are supported by the skirmishers, lighter armoured, fast and manoeuvrable fighters armed with spears, falchions and buckler shields
The Buzzards
A lively blend of country, rock and blues featuring vocals, guitar, mandolin, fiddle and harmonica from a popular local band
Canoryon Lowen
Accomplished choir performing music from a very wide repertoire, including classical, church music, rock ballads, spirituals and musicals - from Tallis to Tavener, Beatles to Broadway, and everything in between.
Catseye Morris
Mixed energetic Morris Lostwithiel dance troupe. From their kit to their original energetic dances, they like to add their own unique style to the wonderful world of Morris
Cellovoce
A modern, cello-led, 4 part female voice choir of experienced singers offering close harmonies and exhilarating performances
Champagne Cornwall Chorus
A vibrant and professional a capella group based in Par, who sing a wide variety of music to suit all tastes, including songs from shows, the 60s, contemporary numbers and some traditional barbershop
An alternative/roots-rock duo
The Drekleys
Fun-loving 'mainly Cornish' maids who love to sing Cornish songs, shanties, reviving old folk songs and introducing a bit of blues and barbershop, all in their own unique a capella harmony style.
Elmara
Trio consisting of three part harmonies, drums, bass, guitar and piano. made up of originals that they have been performing around Cornwall
Fun-Tasia
Inflatable assault course, children's soft play area, Slush Puppy machine and bucking bronco with competition for who can stay on longest
Grapefruit Moon
Trio play an eclectic mix of Americana and folk from Cornwall featuring the Celtic harp.
www.reverbnation.com/grapefruitmoon7
The Hard Donebys
Strong vocals, acoustic guitar and Cajon make up this powerful little blues/rock band.
They play their versions of the songs you forgot you loved, and more
Ilow Splann
Multi-instrumentalists who play Cornish folk music and early music; www.ilowsplann.co.uk
Java 5
A five piece close harmony a capella ensemble.
www.facebook.com/pg/j5acapella/about/
Janine Wright
Janine is a singer who hails from Torpoint. She covers a wide variety of different genres such as pop, musical theatre and opera
John Pegg
Local historian who will be giving two sessions in the Guildhall on the history and future
Just Voices of Looe
Group of female singers of a cappella harmonies, covering a range of music from pop to jazz with lots of the old standards thrown in for good measure
Kescana
Cornish "Medieval Babes" are a group of home-grown singers.
www.youtube.com/watch?v=4dCmHaupU8c
Los Samba
Lostwithiel's own Latin-American/Brazilian/dub-step drumming band.
Lost in Song
50-strong Lostwithiel community choir.
Lostwithiel Town Junior Band
Band of beginners and advanced players.
Lostwithiel's own brass band.
Lost-e-Ukes
Our home-grown ukulele band
Playful Chorus
A company of mums, dads, grannies, granddads and carers. Enjoy!
Plymouth Ukulele Players
Guys and gals on ukuleles
Press Gang
Salty traditional sea shanty group from St Austell
Quijada
Acoustic-based salsa band based in West Cornwall, playing a highly danceable set of new & classic songs & instrumentals. Play a warm and feel-good blend of guitar, bass, Puerto Rican Cuatro, Cajon, bongos, Congo drums, woodblocks, guiro, and clave
They have wowed us for many a year with their historical period-costume dances!
Rick Borrie
Humorous songs performed with accomplished guitar looping from the Corny Pastiche album. See him in action here.
Roselyon School Fencing Team
Pupils from Roselyon School demonstrating their fencing skills
Rue
A singer-songwriter who draws upon influences from soul, jazz, r'n'b and pop -- resulting in a sound that sits alone in its own right
Trio who explore the melodic boundaries of folk and jazz.
Spot the Dog
String band trio plays an eclectic mix of acoustic music from the great British songbook, blues, bluegrass, rock classics and their own material
St Mewan School Community Choir
A large community choir from St Mewan School, St Austell, singing a variety of popular and show songs
Stuns'ls Shanty Groupe
A salty shanty foursome, who mainly want to have fun and keep the heritage of sea shanties alive.
The Woodcarts
Two sisters from Lostwithiel who sing and play a mixture of original songs and creatively adapted covers on a variety of different acoustic instruments.
Tin Taxi
Vocal duo accompanied by mandolin, mandola, tenor banjo, 8-string ukulele and guitar
Tros an Treys
The name means 'clamour of feet'. A Cornish traditional music and dance group from Penzance.
Ukeabillies
Play bluegrass, rockabilly and rock and roll with uke, mandolin, harmonica and washboard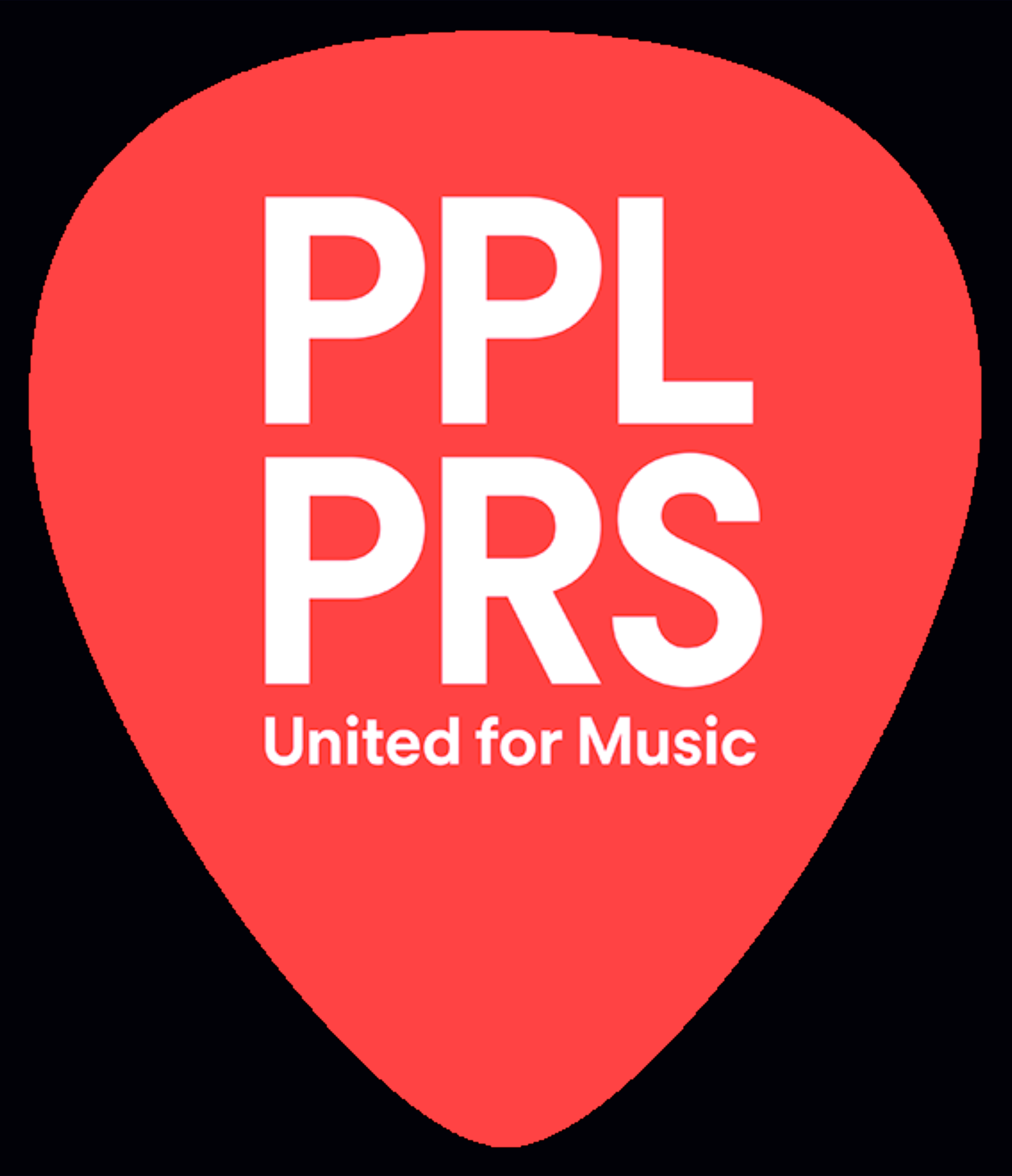 PPL PRS for Music licenses the use of copyright music across the UK, giving businesses and organisations the legal permission they need to play the music they want. These licences ensure that music publishers, songwriters and composers are fairly rewarded with royalties so they can keep making music - and mean that we're able to support music at events like this.
For more information about PPL PRS for Music or music licensing, visit the PPL PRS website or call 0800 0720 808